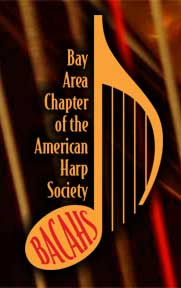 Dear BACAHS Members and Friends,
Our harp community is vibrant! With so many things going on, it's hard to keep up and speaks to the talent we have among us. To keep you better informed, BACAHS has embraced social media. Follow and Like us on Instagram and Facebook. Post your events and musings and contribute to our dynamic community!
Did you participate in the fun and informative weekend with Susann McDonald? In conjunction with the Silicon Valley Chapter, 23 Students performed under Miss McDonald's tutelage and over 40 auditors, some coming from as far away as Arizona, observed and learned from this revered teacher. The weekend culminated with an intimate luncheon where she shared her passion for the harp and teaching. Check out Brian Swager's article.
Member Spotlight is on Amelia Romano, who with her trio All That Bad, releases their digital album, "New Perspectives" on March 17 with a concert at Center For New Music. We'll be there, sponsoring a reception afterwards, to get to know this innovative and talented harpist.
Don't forget to let us know if you are interested in submitting your name for a drawing toward two commuter scholarships to the International Harp Festival at San Damiano Conference Center during Memorial Day Weekend. The scholarship is transferrable, so if you win but can't attend all days, you may share extra days with friends. Email bacahs@gmail.com if you want your name in the drawing that will be held during the last week of March.
2017 is the celebration of the 100th birthday of great American composer, artist, writer, activist Lou Harrison (1917 – 2003). Many of the local arts organizations are celebrating and we would be remiss if we did not join in the festivities. Read Mitch Landy's review of the recent Other Minds Festival 22 concert featuring his work in which Meredith Clark performed. And plan to attend upcoming performances from this same group in which Meredith again will perform and from SFCMP where Karen Gottlieb will perform Harrison's works. Check out the calendar for more information!
And huge thank you to all who contributed to this newsletter—especially Suki, Brian, and Mitch—great work!! Thank you also to Ellis Schuman for sharing photo memories of harp greats, past and present!
We hope you enjoy this jam-packed issue!
Happy Harping!
Alice and Susie
---
MEMBER SPOTLIGHT: Amelia Romano
by Suki Russack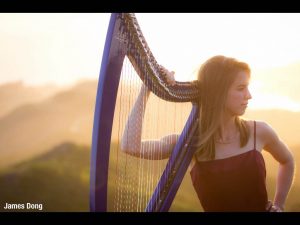 If you want to be among those who can say "I knew her when…", then come to hear Amelia Romano's show, Friday, March 17th, at 7:30pm, at the Center for New Music. Joined by her trio, "All That Bad," she will be celebrating the digital release of her album, "New Perspectives." She is among the new generation of dynamite singer/songwriter/ harpists who live and perform in the Bay Area. Her work is lively and interesting and will open your ears to new and vital harp sounds and rhythms and an invitation to see and hear the harp in a different light.
Amelia began her studies when she was in fourth grade with Diana Stork and was a founding member of the Bay Area Youth Harp Ensemble. Locally born and bred, she attended San Francisco School of the Arts High School (SOTA).
While earning her BA at UC Berkeley, Amelia studied harp privately with Cheryl Ann Fulton. Upon completing her degree, she headed to Cape Town, South Africa, in the summer of 2010 to work on behalf of the Playing for Change Foundation at a township music school. Armed with several harpsicle harps, she set out to share her passion for music with young people living in post-apartheid South Africa. Amelia explained, "Music is part of the environment there but there is limited opportunity for the children to receive any formal training." During her stay she wrote a blog detailing her work with the school community. Her time spent in South Africa deeply informed and shaped her new work featured on "New Perspectives". The songs tell a story of her journey to maturity.
Since returning to the states, she formed StringQuake in 2012 with cellist Misha Khalikulov, a SOTA alumnus: www.stringquake.com. She will be featuring her newest collaboration at the Center for New Music, "All That Bad" with another SOTA alumnus, trumpeter Matt Ebisuzaki, and bassist Tim Renner.
Amelia is grateful to be a member of BACAHS. "BACAHS keeps myself and other
harpists connected to the diverse network of talent active in the Bay Area harp community, while creating a platform to hear independent voices like my own."
Amelia plays a Camac Electric Lever Harp which has a pick-up on each string. The tones and textures of her instrument differ from either traditional pedal harp or folk harp. Amelia plays her instrument standing so she can sing with power and conviction. She has an astonishing command of pitch and vocal color. Her new album is a wonderful collection of work, both vocal and instrumental. It will be digitally available on March 17 at Amazon, Bandcamp, and www.ameliaromano.com.
Concert tickets are available at Center for New Music. Plan to stay after the concert and visit with Amelia and her group. BACAHS is hosting a Meet the Artists reception in their honor.
---
CHAPTER NEWS:
Teachers, work with your Students up to age 25 to get ready for the Yvonne LaMothe Schwager Competion for Young Harpists to be held on Sunday, May 21, 2017 at the San Francisco Conservatory of Music. This is a great opportunity for young people to practice their performance and competition techniques and earn cash prizes. The winners of each age group and special prize will perform at the Winners' Recital that will take place on Sunday, May 28, 2017 at the San Damiano Retreat Center at 2:00pm. Madeline Jarzembak, new Principal Harp with the Santa Cruz Symphony, will be the featured performer, in addition to the student competition winners. Repertoire, Guidelines and Registration are available at http://bacharp.org/competitions/ Entries must be received by May 1, 2017.
---
The Bay Area Chapter of the American Harp Society has agreed to be a sponsor of the 2017 International Harp Festival, May 25-28, 2017, at the San Damiano Retreat Center in Danville, CA. As a benefit to our membership, scholarships will be awarded to two BACAHS members, to be determined in a random drawing by the chapter board. Each scholarship is for the full registration fee of the IHF, which allows the winner entry to all of the workshops and concerts at the Festival (a $450 value). Lodging and food may be purchased separately at http://www.harpfestival.org.
The deadline has been extended, so if you wish your name to be placed into the drawing pool for one of the scholarships, please email bacahs@gmail.com, by March 15, 2017, and let us know of your interest. The winners will be notified during the last week of March 2017. You must be a BACAHS member to be eligible.
Guest artists and presenters for the Festival include Kim Robertson, Julie Ann Smith, Frank Voltz, Jennifer Ellis, Johathan Hulting-Cohen, Jessica Siegel, Felice Pomeranz, and the winners of the Yvonne Lamothe Schwager Competition for Young Harpists, together with guest artist Madeline Jarzembak. Workshop topics will include Teaching Tactics, Preparing for your Career, Jazz Improvisation for Lever and Pedal Harps, Celtic Music, Editing and Arranging Music, Basic Composition, Healing Harps, Intro to Chamber Music, plus many more. Visit http://www.harpfestival.org for full information.
---
Let's Get Social! BACAHS is upping its social media presence! Check out our new Facebook and Instagram pages, and help us post up a storm. We'll be posting photos and events, but want to hear from you about what you're doing! From concert hall photos, to harpist sightings, and home practice photos, tag us in your IG photos and use the hashtags #shareyourharp #bacahs #harp and whatever else suits the photo! Can't wait to share all the likes and #harplove
---
Are you interested in getting more involved in your Chapter? The 2016-2017 term for the current officers will end May 30, 2017. The new board is in formation. There are many opportunities to get involved, whether on the Board, as Committee Head or solely as a volunteer on an ad hoc basis. Please get involved and keep the momentum of the chapter going. For more information and to express your interest, please contact Alice at aeyothers@gmail.com (note new address) or Susie at bacahs@gmail.com.
---
Benefit for BACAHS members: BACAHS joined the Center for New Music (C4NM) at 55 Taylor Street in San Francisco. C4NM offers rehearsal, meeting and performance space to its members at reduced rates. If you are interested in learning more about renting the space, contact Susie Spiwak at bacahs@gmail.com. You can check out the space when you attend Amelia's concert on March 17!
---
Inspiring Bay Area Weekend with Susann McDonald
by Brian Swager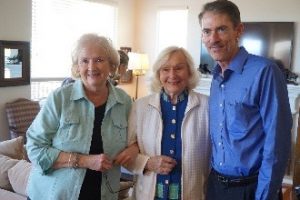 The Bay Area was fortunate to welcome America's premier harp teacher, Susann McDonald, for a weekend of events at the end of February. During two master classes, in San Jose and San Francisco, 22 harpists played a wide variety of music, and numerous auditors benefitted as well from Miss McDonald's informative teaching and the inspiring performances. Many adult harpists and teachers from all over the Bay Area and beyond gathered for an informal "Recharging Your Passion" conversation and luncheon where Susann McDonald and Linda Rollo spoke about the creation of their teaching materials and answered questions on a wide range of topics.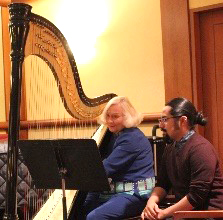 Several themes emerged from the sessions. Miss McDonald stressed the importance of rhythmic accuracy and encouraged students to count and subdivide often rather than trusting their inner sense of rhythm. She mentioned that a rhythmic foundation is also important in ritards. The topic of playing from memory came up repeatedly in all sessions. She believes that it is essential to get in the habit of playing solo literature from memory and encouraged beginning that process as soon as possible, for example, within a week of starting to learn a new piece. She believes that, especially with the harp, the score is a distraction both for the player—as it takes our eyes away from the strings which brings many pitfalls, from getting lost to buzzing—and for the audience, as the music stand usually hides our hands from them. In order to give your full artistic sense, your heart and soul, playing from memory allows us to be at one with the music and connect better with the audience. Regarding harmonics, she told of how her teacher Henriette Renié taught her to make a graph of harmonics to provide a visual image of where on the strings to find the sweetest spot, lower or higher depending on whether the string is flat, sharp, or natural. She talked of maintaining the space between the thumb and index finger (RH), and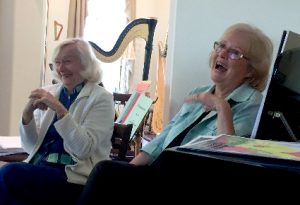 that the thicker the string is, the more pressure that is necessary with the palm (LH). She encouraged several students to make more substantial bass sound since it often doesn't carry well, and she recalled that Mademoiselle Renié loved bass and would often say, "give me a good bass." She also related thatRenié only knew one word in English which she would shriek often: "Relax!!!"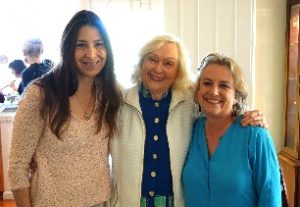 Regarding tone quality, she reminded us to remember to ask ourselves often: "Is it a pretty, beautiful sound?" She also said that we always need to be thinking: "Are we singing?" She encouraged us to think of ourselves not as instrumentalists, merely playing notes and plucking strings, but rather, seeking a vocal, singing, graceful quality. Jessica Siegel commented after one of the classes that Susann McDonald "has an uncanny way of changing the tone of a single note to make the phrase more beautiful and expressive. Her musicianship is outstanding, and she can convey her ideas in a way that the student can respond to play more musically." Miss McDonald's joyful, supportive, and encouraging energy was palpable, and Linda Rollo remarked that she has a way of always focusing on the strong points of students. Two harpists who had studied with McDonald at the Juilliard School, Maria Casale and Sarah Voynow, voiced their great appreciation for her constant positive energy which they found invaluable as students.
Several in attendance commented on the variety of repertoire heard, which included several lesser-known pieces published by Dominique Piana's Harpiana Publications. Many thanks to the boards and members of both the Silicon Valley and the Bay Area chapters who helped make the event so successful, and especially to Linda Rollo who played an integral role.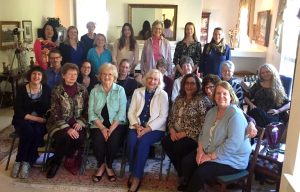 ---
MEMBER NEWS:
Do you ever wonder what to wear for lessons, recitals, and everything in between? Read Carla Fabris' article, "Fashion Forward" in the March/April 2017 issue of Harp Column. She unfolds the mystery (or quandary) of "What is appropriate generally and in an overall sense for the modern harpist?" Congratulations, Carla, on the publication of this informative and relevant article!
---
Karen Gottlieb wants to let you know that the article, "Contracts for the Freelance Harpist: Their Importance and What to Include," originally published in BACAHS Newsletter, January 2017, has been accepted for publication by the American Harp Society Journal. The Journal board loved the idea that it was a collaborative effort by many members of BACAHS–so kudos to all of us. Many thanks for your contributions. Karen will let us know when to anticipate seeing the article in this national magazine since the publication date is not yet confirmed.
---
Dr. Diana Rowan's Virtual Harp Summit 2 runs FREE March 9-15.
Get your free invitation here (necessary for logging in): http://virtualharpsummit.com/
Learn from 25+ master harpists from all over the world, right in your living room.
Virtual Harp Summit 2's theme is "Technique!" Visit http://virtualharpsummit.com/ to view the teaching and performing roster, plus get your invitation.
Diana Rowan also has many upcoming performances. Please visit https://dianarowan.com/events to view
---
Jessica Schaeffer performs "Songs of Isaiah" with Bay Choral Guild this weekend, March 3-5. Check out the calendar for additional details.
---
CONCERT REVIEW: Other Minds Festival 22 Celebrates Lou Harrison's Centennial
by Mitch Landy
First I must say that I don't think I'm qualified to review this concert of the Other Minds Festival 22 that took place on February 18 at Mission Dolores in San Francisco. I am a musician, but so is Mick Jagger. However, I am a fan of Lou Harrison. Before I moved to Berkeley in 1969 I had never heard of him. Then I heard his "Suite for Violin, Piano and Small Orchestra," and I was smitten. This was a new musical world for me. And when I read that the suite would be on the program (and so would harpist Meredith Clark), I knew I had to attend.
The program included three other Harrison pieces unfamiliar to me, and three pieces by Isang Yun, a Korean composer I had never heard of. It seems that the one thing he had in common with Harrison was that both were born in 1917. His pieces – for solo violin, violin and piano, and piano solo – had a lyricism, but were not always easy on the ears. That said, the solo violin piece, "Kontraste" (Yun lived and taught in Berlin at the time) was played with marvelous sensitivity and control by Yumi Hwang-Williams, and was absolutely riveting. On the other two Yun works, Dennis Russell Davies, formerly known to me only as an orchestral conductor, played the piano. These two also played two movements from Harrison's "Grand Duo for Violin and Piano."
Now, of the four Lou Harrison works, the first – Sonata #3 for piano – was the only one on the program about which I can offer no praise. It dates from 1938, utilizing serial principles learned from Schoenberg; and I felt as though he was trying to make music in spite of the twelve-tone system. Fortunately, he moved on.
The "Air" and "Stampede" from Harrison's "Grand Duo" (1988) had some attributes familiar to me from his other works: the piano at times suggestive of gamelan, and his lyrical voice in the Air, a powerful, shifting rhythm in the Stampede, with sparse accompaniment at times of single notes and double octaves in the piano. By the way, for those not familiar with Harrison's work, he derived the term "stampede" from medieval dance forms called "estampie." I suspect it was also a bit of a joke.
The intermission seemed way too long; but apparently, if you were waiting to use the inadequate toilet facilities, not long enough. Be warned, if you attend the second Lou Harrison concert on May 20. That program will include much more of our harpist Meredith Clark, who played in the "Suite for Violin, Piano and Small Orchestra," which, disappointingly, did not display her virtuoso abilities to their fullest. The suite was, however, magnificent. One element of which I had been unaware was the use of a "tack" piano (with tacks inserted in the hammers), which provided a metallic pulse suggestive (again) of gamelan.
I must mention "Canticle No. 3," an early work (1941) for percussion with the addition of ocarina and guitar. The guitar did not play a melodic solo role, as one might expect. Along with the ocarina, it provided more of structural punctuation. Incidentally, this was perhaps the first time I have heard a good use for ocarina – more sound effect than melody. One of the things I like about Harrison's music is the rhythms – acrobatic, complex, and stimulating. I had never heard this piece before, and am glad to have done so.
I went with a composer friend who has had little regard for Harrison. His interests range from Morton Feldman to Karlheinz Stockhausen, and don't generally include anything easy to listen to. He was delighted with the concert, and so was I. I look forward to May 20, and to hearing more of Ms. Clark. I will try to attend in a state of semi-dehydration. (I shall also bring a seat cushion. The pews are all wood.)
Editor's Note: Karen Gottlieb will be involved in the Lou Harrison 2-day Festival with San Francisco Contemporary Music Players at Z Space. She is playing and speaking on April 22nd. The Movie about Lou's Life, A World of Music will be featured on April 21st. Many of Lou's pieces that Karen recorded are used in the sound track. Everything from the Koro Sutra Symphony #3 & 4 to Music for Harp and more. It also includes his building of the "straw bale composers cave" on the edge of Joshua Tree National Park as his home in the desert. Karen's mother, the architect Lois Davidson Gottlieb, later did a number of remodels and additions to it.
---
HARP LEGACIES:
Do you recognize these harpists?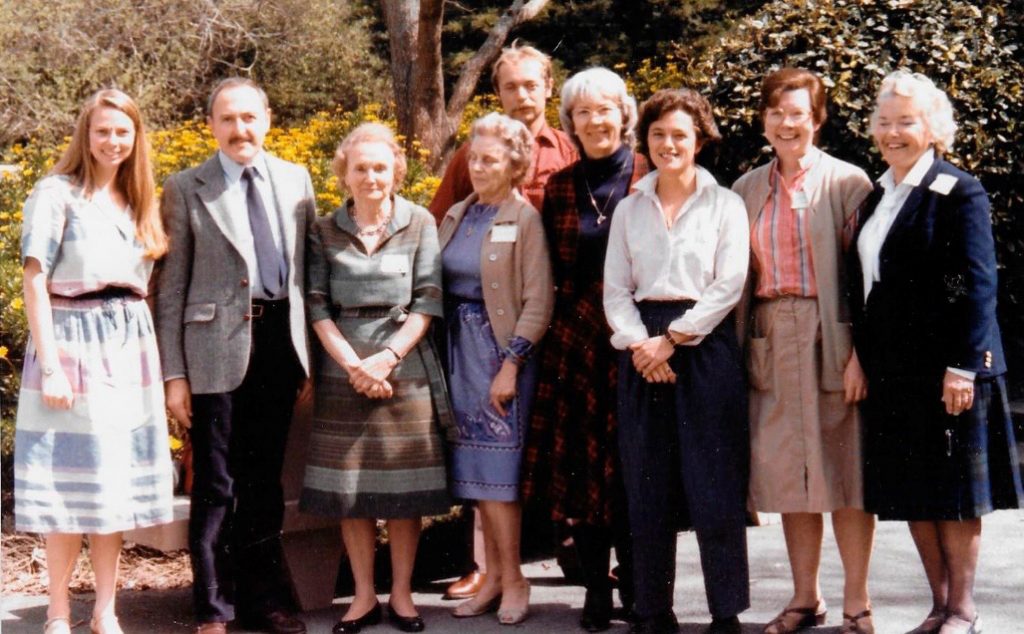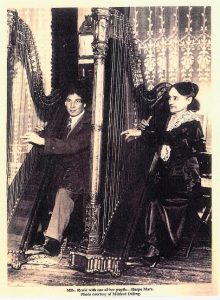 Photo on Left: Honoring Alice Chalifoux, Master Class and Luncheon, March 1986: Left to right–Karen Gottlieb, Ellis Schuman, Miss Chalifoux, Elvira Cassell, Doug Rioth, Roberta Peek, Michelle Sell, Faith Carman, Anne Adams
Photo on Right: Harpo Marx with his teacher, Mlle. Renie
Thank you Ellis for sharing these great memories!
COMING EVENTS/CALENDAR—Check out the calendar at bacharp.org to get the details on upcoming events including Boris' Salon on January 14, BACAHS Annual Potluck on January 15, and much much more!  Please post your events to the BACAHS gmail calendar viewed at http://bacharp.org/calendar-2/. If you do not already have access to post and would like to do so, contact us at bacahs@gmail.com.
CLASSIFIED ADS Check out the great harps and accessories for rent and sale recently added to the Classified Ads page.  If you need to list your harp or accessories, fill out the form on the classifieds page. If you have a listing that is no longer current, please let us know at bacahs@gmail.com